WEBPAGE UNDER CONSTRUCTION
The Empire of Austenasia is an enclave and exclave country, consisting of fifty three non-contiguous pieces of land: twelve in Great Britain, seven in the rest of Europe, twenty five in North America, five in Asia, two in Australia, one in Africa, and one in South America. These claims are organised into different administrative divisions: Towns, Marches, Territories, and Crown Dependencies:
Towns are populated areas of land that are administered by a Town Council (usually somewhat communal in style) on the local level, and have their ideas and concerns voiced in Parliament by elected Representatives. Towns can also hold the status of City, which means that they also have an elected Mayor who oversees local government.
Marches are populated areas of land that are administered by a Margrave and/or Margravine, but are associated with a Town for electoral purposes, with the March's residents having votes for and represented in Parliament by the Representative of the respective Town. Marches are separate from their associated Towns.
Territories are non-populated areas of land that are, where possible, administered by a Governor appointed by Parliament or the Monarch.
Crown Dependencies are areas of land – populated or not – which are not administered by the central government but rather ruled autonomously by Governing Commissioners who the Monarch appoints to rule on his behalf. Although under Austenasian sovereignty, legislation does not automatically apply to a crown dependency, which is under the control of the Monarch and his Governing Commissioner.
Towns
Wrythe (City and Capital)
Founded: 20 September 2008 (as Town), 8 January 2017 (as City)
Representative: HIM Emperor Jonathan I
Size: apprx. 2,874 sq feet
Population: 4
Claimed from: Carshalton, United Kingdom
Palasia
Founded: 12 July 2013
Representative: Lord John Gordon, Viscount of Thetford
Size: apprx. 1,399 sq feet
Population: 4
Claimed from: Thetford, United Kingdom
Chalcedon
Founded: 31 October 2019
Representative: Lord Ismetcan Sarac, Count of Bithynia
Size: apprx. 6,458 sq feet
Population: 6
Claimed from: Kadıköy, Turkey
Nahona
Founded: 19 January 2020
Representative: Lord William Wilson, Count of Oribrazos
Size: apprx. 1,032,372 sq feet
Population: 3
Claimed from: Texas, USA
North Nahona
Founded: 20 June 2020
Representative: The Hon. Payton Moore
Size: apprx. 740,520 sq feet
Population: 4
Claimed from: Texas, USA
Procyon
Founded: 5 October 2020
Representative: Lord Michael Simpson, Count of Occibrazos
Size: apprx. 15,246 sq feet
Population: 2
Claimed from: Texas, USA
Blue Ridge
Founded: 20 July 2020 (as Territory), 20 December 2020 (as Town)
Representative: Lady Addison Dillon, Baroness of Blue Ridge
Size: apprx. 66,756 sq feet
Population: 5
Claimed from: Florida, USA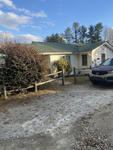 New Flat Rock
Founded: 20 December 2020
Representative: Lord Hunter Prater, Duke of Dixie
Size: apprx. 99,871 sq feet
Population: 5
Claimed from: North Carolina, USA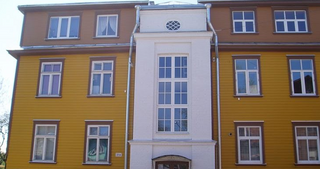 Oppidum Tubae
Founded: 25 June 2021
Representative: Lord Sander Koff, Duke of Aesti
Size: apprx. 2,553 sq feet
Population: 2
Claimed from: Estonia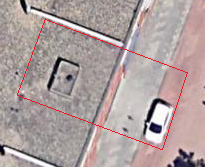 Helinium
Founded: 14 May 2022
Representative: Bradley, King of the Romans
Size: apprx. 1,025 sq feet
Population: 2
Claimed from: Netherlands
Marches
Caldari
Founded: 3 December 2014
Associated Town: Palasia
Margrave and Margravine: J. and M. Alexis
Size: apprx. 2,280 sq feet
Population: 2
Claimed from: Bury St Edmunds, United Kingdom
Campo de Jonatán
Founded: 1 August 2020
Associated Town: Nahona
Margrave: Lord William Wilson, Count of Oribrazos
Size: 6,997 sq feet
Population: 2
Claimed from: Kingdom of Gradonia
Territories
Glencrannog
Founded: 21 February 2009
Governor: None
Size: 1 sq foot
Claimed from: Argyll, United Kingdom
Corinium Terentium
Founded: 4 May 2013
Governor: Lord Andrew Creed, Baron of Corinium Terentium
Size: apprx. 2,471,455 sq feet
Claimed from: Tetbury, United Kingdom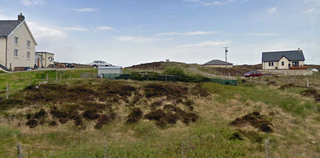 Iostan na Beithe
Founded: 13 April 2014
Governor: HE Pope Queranus I
Size: apprx. 26,170 sq feet
Claimed from: Coll, United Kingdom
Glencoe
Founded: 13 April 2014
Governor: Lord Sebastian Linden, Baron of Glencoe
Size: 10 sq feet
Claimed from: Glencoe, United Kingdom
Aurora
Founded: 30 January 2016
Governor: Lord Karl Friedrich, Duke of Bohemia
Size: apprx. 12,042 sq feet
Claimed from: Czech Republich
Green Gate
Founded: 14 March 2019
Governor: Lord Zarel Smith, Baron of Green Gate
Size: apprx. 6,028 sq feet
Claimed from: New Malden, United Kingdom
Oberfalcer
Founded: 23 August 2019
Governor: Lord Remus Peroni, Duke of Viennensis
Size: apprx. 588,400 sq feet
Claimed from: France
Peach Ponds
Founded: 4 April 2020
Governor: Lord Casper von Naveria, Count of Cowyetton
Size: apprx. 612,453 sq feet
Claimed from: Georgia, USA
Nikaia
Founded: 25 May 2020
Governor: HSH Prince Edward I
Size: apprx. 57,061 sq feet
Claimed from: Nice, France
Florencium Carolina
Founded: 20 July 2020
Governor: Lord Michael Simpson, Count of Occibrazos
Size: apprx. 314,690 sq feet
Claimed from: Texas, USA
Jackson
Founded: 1 August 2020
Governor: Lord William Wilson, Count of Oribrazos
Size: apprx. 5,382 sq feet
Claimed from: Kingdom of Gradonia
Elliessium Colorandum
Founded: 19 October 2020
Governor: Lord Michael Simpson, Count of Occibrazos
Size: apprx. 217,800 sq feet
Claimed from: Colorado, USA
Western Jarrahview
Founded: 6 January 2021
Governor: Lord Daniel Hamilton, Count of Jarrahview
Size: apprx. 155,000 sq feet
Claimed from: Western Australia
Golcondiaurum
Founded: 24 January 2021
Governor: Lord Michael Simpson, Count of Occibrazos
Size: apprx. 3,503,966 sq feet
Claimed from: Nevada, USA
Travarn
Founded: 10 July 2021
Governor: Lord Hunter Prater, Duke of Dixie
Size: apprx. 1,742,400 sq feet
Claimed from: Alabama, USA
Cenomannica
Founded: 11 August 2021
Governor: Lord Archie Birch, Count of Lygonia
Size: 660 sq feet
Claimed from: Maine, USA
Rubrum Beryllium
Founded: 20 November 2021
Governor: Lord Michael Simpson, Count of Occibrazos
Size: 62,726 sq feet
Claimed from: Utah, USA
Nervenston
Founded: 30 July 2022
Governor: Lord Dominik Kądziołka, Baron of Nervenston
Size: 2,170 sq feet
Claimed from: Poland
Crown Dependencies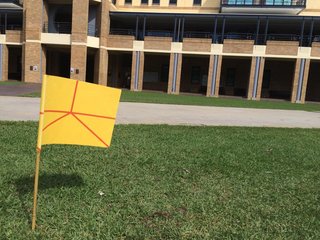 New South Scotland
Founded: 20 January 2013
Governing Commissioner: The Rt Hon. Sir Hugh McFarlane, KCA
Size: apprx. 31,390 sq feet
Population: 0
Claimed from: New Wessex (previously claimed from Sydney, Australia)
Enfriqua
Founded: 15 January 2015
Governing Commissioner: H.E. Akka Bey
Size: apprx. 4,413 sq feet
Population: 4
Claimed from: Algeria
Dekker
Founded: 16 July 2015
Governing Commissioner: The Rt Hon. Patrick Dylan-Knox
Size: apprx. 158,760 sq feet
Population: 6
Claimed from: Texas, USA
Imperia
Founded: 29 October 2015
Governing Commissioner: The Rt Hon. Ketan Uzagi, OAO
Size: apprx. 3,538 sq feet
Population: 5
Claimed from: India
Esmondia
Founded: 29 October 2015
Governing Commissioner: HRH King Tarik
Size: apprx. 4,305 sq feet
Population: 0
Claimed from: Argentina
Rushymia
Founded: 29 August 2018
Governing Commissioner (King): HIM Emperor Jonathan I
Size: apprx. 1,539,337 sq feet
Population: 0
Claimed from: South London, United Kingdom
Kingeston
Founded: 5 December 2018 (held Town status from 11 May 2020 to 24 August 2021)
Governing Commissioner: Lord Austin Jaax, KSC, CAO
Size: apprx. 116,700 sq feet
Population: 0
Claimed from: Canada
Amerdansk
Founded: 7 March 2016 (as Territory), 6 August 2018 (as Town), 12 June 2019 (as Crown Dependency)
Governing Commissioner: Sir Anthony Clark, KOB
Size: apprx. 1,300 sq feet
Population: 3
Claimed from: Scotland, United Kingdom
Trebizond
Founded: 8 January 2020
Governing Commissioner (Despot): Alexander IV
Size: apprx. 167,379 sq feet
Population: 3
Claimed from: Trabzon, Turkey
Dinkeaw
Founded: 4 April 2020
Governing Commissioner: Mr Pun Watta
Size: 180 sq feet
Population: 0
Claimed from: Thailand
Chersoneses
Founded: 1 June 2020
Governing Commissioner: Mr Mykolai Oliynyk
Size: apprx. 12,710,949 sq feet
Population: 1
Claimed from: Kherson, Ukraine
Kaiomenia
Founded: 5 October 2020
Governing Commissioner: Hegemon Thomas Marios I
Size: 148,152 sq feet
Population: 0
Claimed from: Ovrestlia (previously claimed from Greece)
New Pontunia
Founded: 27 October 2020
Governing Commissioner (Duke): Andrew I
Size: apprx. 6,631 sq feet
Population: 5
Claimed from: New Orleans, USA
Navurania
Founded: 15 February 2022
Governing Commissioner: Winston Churchill Jr.
Size: apprx. 435,600 sq feet
Population: 0
Claimed from: Arizona, USA
Shuhan
Founded: 16 February 2022
Governing Commissioner (Duke): H.E. Juntao Yang
Size: apprx. 26,910 sq feet
Population: 2
Claimed from: China